Rewarding corporate event in the archipelago
Are you planning a business event in Stockholm? Then choose Saltsjöbaden for the best selection of experiences! Combine comfortable proximity to the city with an attractive archipelago environment and create memorable moments and new business together with employees and customers. The Grand Hotel Saltsjöbaden has everything under one roof – in addition to fresh air and historical environments, we offer fantastic food and a good night's sleep. Whether it is a corporate event with fast-paced activities, a gala premiere or an anniversary celebration, our premises are suitable for glamorous events of all kinds. By train it takes only 30 minutes from Stockholm; The salt sea lane stops comfortably outside the door. If you go by car or arrive by bus, it takes about 20 minutes from the city.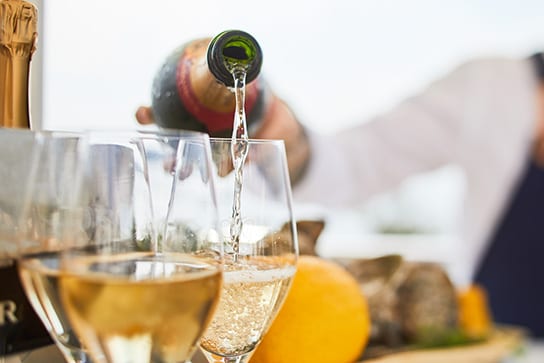 Corporate event with party and gala premiere
The location and premises of the Grand Hotel Saltsjöbaden set the conditions for a successful event. Here we have the grand French Dining Room with its crystal chandeliers and ornate walls from the end of the 19th century. Here, celebrities such as Oscar II, Ava Gardner, Frank Sinatra, King Carl XVI Gustaf, Henry Kissinger with many more have worked and celebrated over the years. We have also been honored to host a large number of large premiere parties, for example for the film Solsidan 2017 with the entire Swedish film and actor elite. 550 mingling gala-dressed actors, directors and politicians who enjoyed food and drink from mingling stations scattered throughout the hotel. Our premises are suitable for all types of events: corporate events, gala premieres or anniversary parties.
Corporate event with heart rate-boosting & relaxing activities
A corporate event in the archipelago is an appreciated event and in Saltsjöbaden we have a lot to offer. If you are looking for an experience-rich company event at sea and on land, we arrange excursions by segway, RIB boat, helicopter and sailing.
For more tranquil corporate events, we offer a tranquil environment: the nature around our facility offers walking trails, jogging trails and a lovely archipelago. In addition, we have our own Grand Spa, a tranquil experience in a quiet environment with a treatment menu and exciting spa rituals. Take a swim in the 15 meter long pool! After the swim, the relaxation area awaits with steam and dry sauna, whirlpool and from our bar you can order something refreshing to drink. Down by the water awaits the cold bath house and Elit Sports club Hotellviken, where guests of the corporate event train free of charge. For those who wish to discover the surroundings of Saltsjöbaden, there is a running map available at the reception. A relaxing billiards tournament in the hotel's library is a popular round-up on an adventurous day.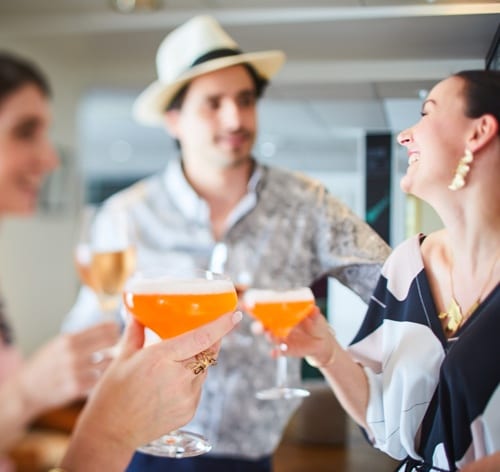 Book the corporate event in Saltsjöbaden, Stockholm
A corporate event can be just the spark needed to get your employees to perform even higher. With our experience we know that a memorable event welds groups together in a way that everyday life rarely succeeds.
We at Grand Hotel Saltsjöbaden always think of the whole and are happy to help you tailor a successful corporate event. Whether it concerns employees or customers and whether you are planning an overnight stay or just looking for nice day activities. We ourselves love the framing from our fantastic local environment – we would love to share it with you.
Welcome to contact us at booking@grandsaltsjobaden.se or 08-506 170 00.
Book conference