Kick off in the Stockholm archipelago
Just twenty minutes from Stockholm city, we offer a first-class environment for the highlight of the year: Your kick off. A new start in historical environment, where heads of state have conferred and where peace talks have been held.
Breathe in the fresh air, do something really wonderful together and end with a delicious dinner in one of our restaurants. We have lovely single or double rooms and of course free access to our Elite Gym and our Grand Spa. In addition to a variety of activities, organized by the company Open Sea, we have ten conference rooms and a banquet hall:
We are ready for your needs – whatever they are.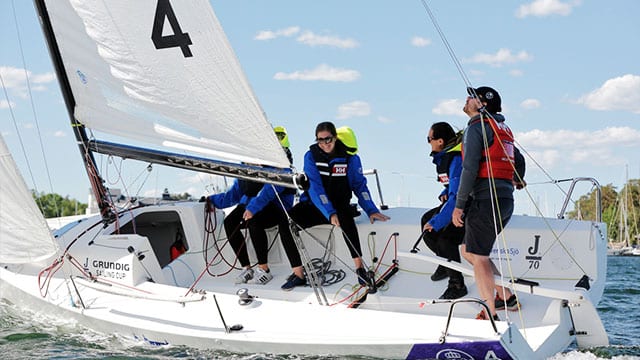 Sailing or RIB boat
With Hotellviken below the hotel, it is easy to take advantage of everything that the archipelago can accommodate. Sailing is something we highly recommend: Teamwork, adrenaline and action. You do not need any prior knowledge, our experienced coaches support when you sail the boats yourself. You choose for yourself how long you want to be out – we customize the trip to your wishes.
For those of you who prefer to sit "calmly" in the boat, we offer a speedy experience: A trip with a RIB boat. Our safe driver will take you for a cup of coffee among islets. Who's the first one for a dip?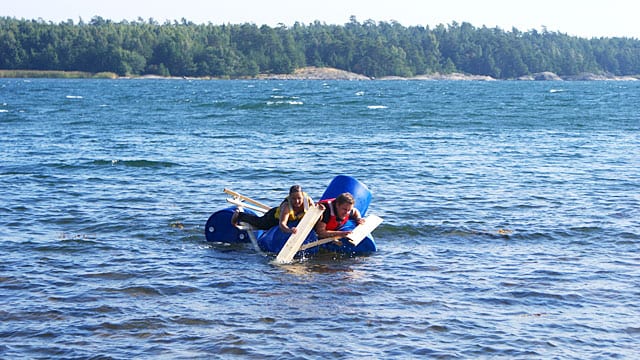 Raft building or ice sculpting
How the hell do you build a raft? Who should do what? How to make it flow, and even more difficult: How to make it fast? Fleet construction gives perplexity and forces the group to cooperate in a fun and playful way. Here it really is important to pick up the creativity – and the competition.
Significantly calmer is ice sculpting. In a relaxed environment you form an ice block just as you want it to be. Or, yes, you do your best to try – this is not easy. Of course, our instructors assist with tips and advice.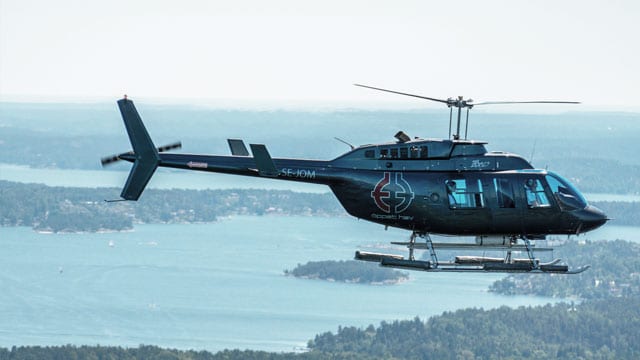 Helicopter – or Segway
The Stockholm archipelago has 30,000 islands. We don't promise to show you all, but with our activity "helicopter lift" you see some of them – from the air. It is an experience to see the world from above and we can almost promise that you will have butterflies in your stomach when the helicopter lifts from the Grand Hotel Saltsjöbaden. The activity lasts for one hour.
Would you rather stay on the ground? Then Segway can be an idea! Our fast course teaches you to turn, drive backwards and take you through narrow passages. Did you know that it goes as fast as 20 kilometers per hour? Worth trying!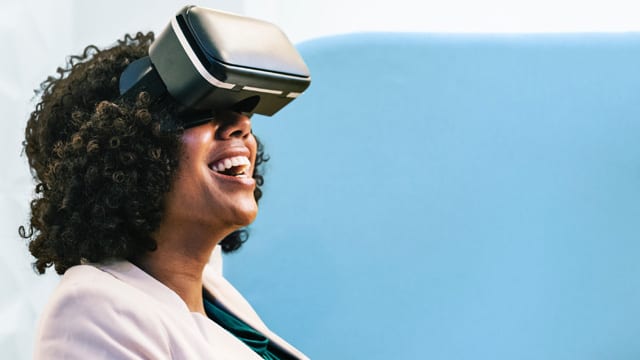 VR event – a completely different reality
Why not try a whole new experience? With VR glasses, headphones and gaming controls, you take a seat in another reality. Anyone who does not play for the moment will see everything on a big screen. Expect laughter and slightly breathtaking experiences – this is something completely different from what you are used to.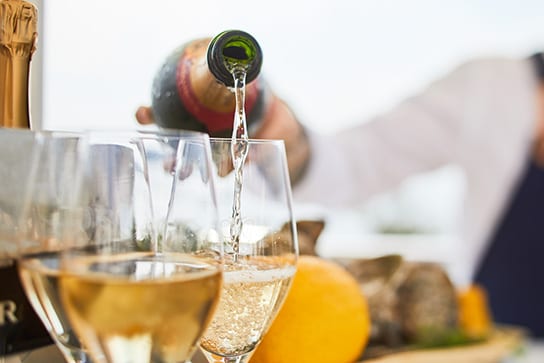 Champagne, wine and beer tasting
With us, Hollywood stars, royal family members and top politicians have raised their glasses. Of course you should do that too. A quieter type of kick off activity is our drink tasting. Whether you and your colleagues appreciate champagne, wine or beer, we make sure you get to experience great taste sensations. We can offer different types of drink tastings and are happy to design the activity according to your wishes.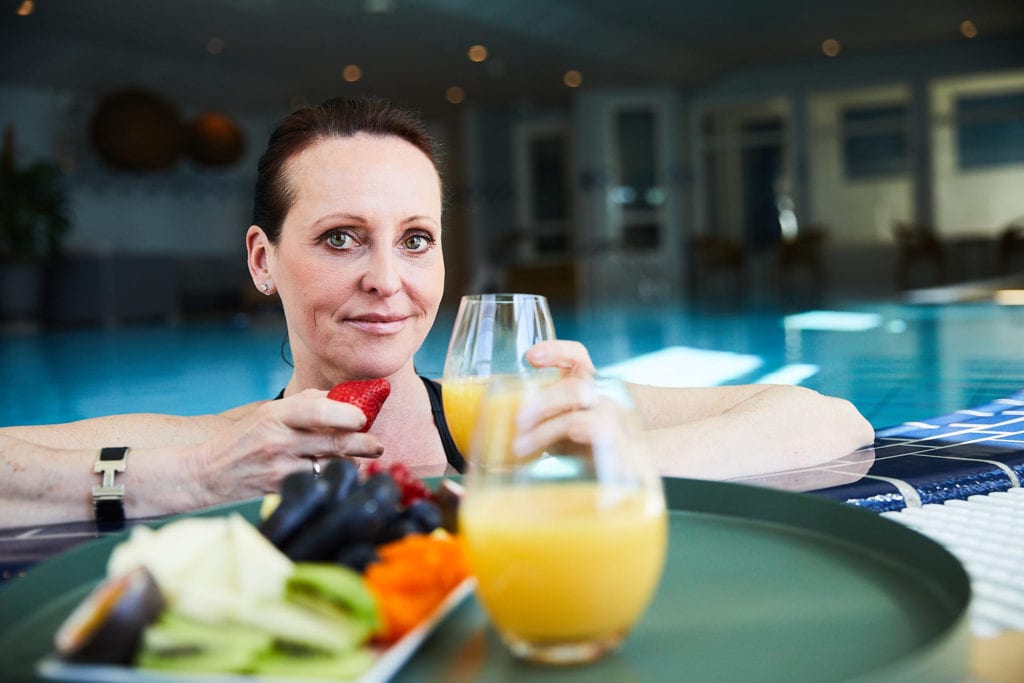 Book your Kick Off in Saltsjöbaden, Stockholm
We are happy to help your company tailor a successful and memorable kick off. Whether you want an overnight stay or just want suggestions on fun and rewarding activities, you are welcome to contact us at bokning@grandsaltsjobaden.se or 08-506 170 00.