Breakfast Menu
Fresh fruits and vegetables
Yogurt and kefir with accessories
Freshly baked breakfast rolls and sourdough loaves
Croissant and pain de chocolat
Different types of toppings
Marmalade and jam
Boiled eggs
Scrambled eggs
Bacon
Homemade Tellicherry sausages
Coffee and tea
Smoothies
Several kinds of juice
Even you who are vegetarian, vegan, lactose or gluten allergic will find a selection of products at our breakfast buffet.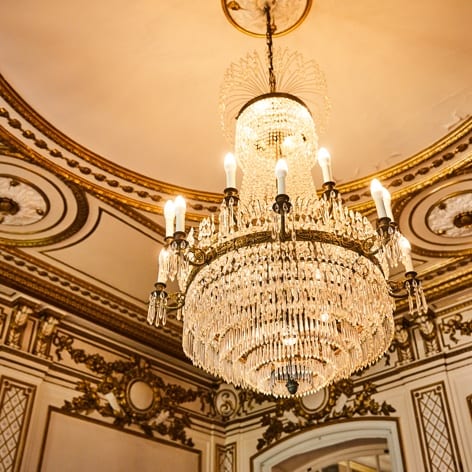 Price for visiting guests and opening hours
Adults: SEK 215
Children 4- 12 years: SEK 95
Children 0-3 years: Free
Monday-Friday 07.00-10.00
Saturday-Sunday 07.30-10.30
If you want to book breakfast contact 08-506 170 00
Dinner at the Grand Hotel Saltsjöbaden
Dinner at the Grand Hotel Saltsjöbaden
We are proud that our kitchen and restaurants hold a high standard. Our food and beverage manager, the award-winning chef Fredrik Malmstedt, leads the work in the kitchen. They place great value on giving customers new exciting tasting experiences.
Anyone wishing to dine at the Grand Hotel Saltsjöbaden is welcomed to the French Dining Room between Monday- Saturday 17: 00-22: 00 and Sunday 17-21:00.
Of course, even those who do not stay in the hotel are welcome to visit our restaurants.
See our dinner menu
Enjoy today's lunch
Fresh fish, meat from Swedish farms, eggs from free-range Gotland hens. In our restaurant, only the best is good enough. Our lunch offer is served daily in our beachfront restaurant Grand Café – of course even for you who are not guests of the Grand Hotel.
Welcome!
See our lunch menus