Christmas table at the Grand Hotel in Saltsjöbaden
This year, our Christmas table is presented by star chef Melker Andersson. He has created a classic Christmas table with a modern twist.
A lot of green and organic, exciting dishes combined with the favorites you can't be without.
The Christmas table is served from the end of November. We recommend that you book a table well in advance to make sure you get the desired date.
You start with welcome mulled wine and then enjoy the Christmas dinner in one of our beautiful dining rooms. Welcome!
Christmas AW with our entire Christmas table on Friday afternoons: Only 495 SEK.
SEK 695 daytime, all days except Saturday. SEK 795 on Saturdays and all evening hours.
Children 5-12 years: SEK 325. Children up to four years of age eat free of charge.
Läs mer om julkonferens
28 november – 21 december
Seatings
Wednesdays – Thursdays: 1 p.m. 18:00 to 20:00
Fridays: 7 p.m. 2 pm- 4:30 pm (Jul AW)
(NOTE: Start time at 14.00 and leave no later than 16.30)
Fridays: 7 p.m. 18:00 to 21:00
Saturdays: noon 12:30 to 21:00
Sundays: 12:30 to 14:00
We welcome more than 40 people every day of the week.
If you want to come on other days / times other than those we have Christmas dinner please call and check when we are happy to open up if we get other larger parties.
Of course, we arrange vegetarian, special diet or adapt for allergies if desired.
Reservation
Fill out the form below, call 08-506 170 60 or email us at julbord@grandsaltsjobaden.se
Headmaster: 08-506 170 06 (not for booking)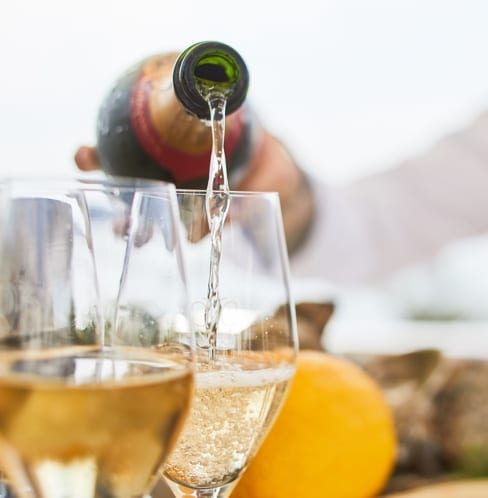 Examples of beverage packages
Our little drinks package
1 Christmas beer / light beer (alt. 1 glass of wine), 1 snaps of 5 cl and coffee – SEK 240
Grands carefully selected
2 Christmas beer / light beer (alt. 2 glasses of wine), 1 snaps of 5 cl and coffee with 1 avec of 4 cl – SEK 425
Grand's exclusive
1 glass of Champagne, 1 snaps of 5 cl, 2 glasses of premium wine and coffee with 1 premium avec of 4 cl – 770 kr
Our drinks package is only a suggestion. Of course, drinks are charged only after access. An alternative is to order one of the packages to everyone, and when you have sat down the table, the service will take care of other wishes such as alcohol free, wine, beer and more.
All prices are incl. VAT