Menus
Eating in the Grand Hotel Saltsjöbadens restaurants is great without staying at the hotel.
Wine list
With reservation for changes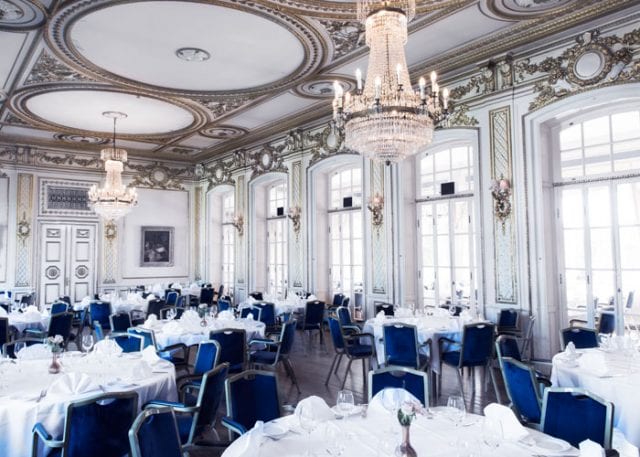 French Dining Room
Hours
Monday- Saturday 17.00 – 22.00
Sunday 17.00- 21.00
Reserve a table
08-506 170 06 – Headmaster
08-506 170 32 – Grand Café (Bar)
Reserve a table
A grand breakfast
Croissants, pain au chocolat, scrambled eggs, bacon, homemade tellicherry sausages. Our breakfast buffet contains everything possible spicy, hot and cold – and some more. Our morning breakfast cooks do their utmost to start your day in the best possible way.
See our breakfast menu
Enjoy today's lunch
Fresh fish, meat from Swedish farms, eggs from free-range Gotland hens. In our restaurant, only the best is good enough. Our lunch offer is served daily in our beachfront restaurant SeaFront – of course even for you who are not guests of the Grand Hotel.
Between lunch and dinner, from 15.00 to 17.00, delicacies and simple dishes are served on the Sea Front: Prawn, oysters, beer sausages, olives, chips, nuts and pizza.
Welcome!
See our lunch menus