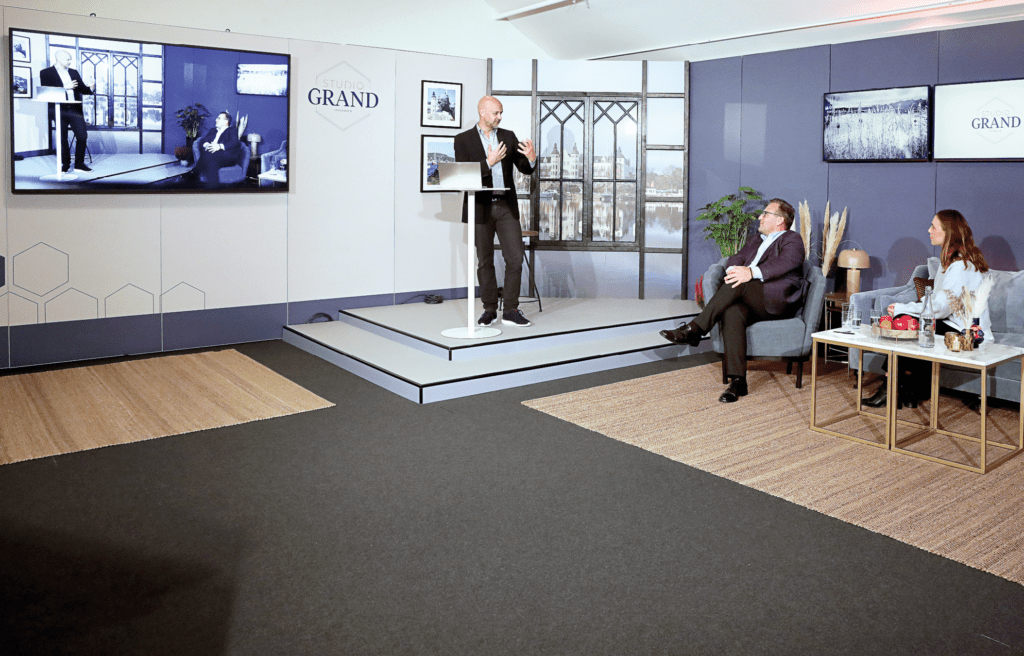 Studio Grand
We have what you need to stream your next digital meeting or event—created for modern meetings where experience and communication are in focus.
The studio's flexibility makes it easy to adapt to different needs and wishes, from the small presentation to full-scale streamed events. The environment is homely with a relaxing atmosphere with several different settings and sections that can be used with a dynamic content variation.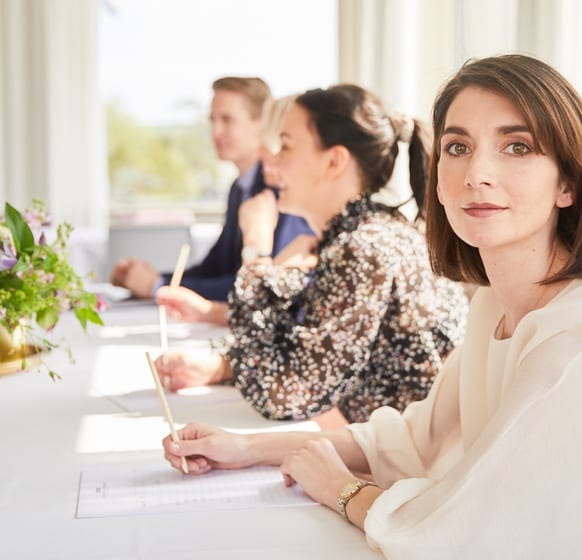 About the Studio
Just like physical meetings, digital meetings need to offer a pleasant environment. Studio Grand is created for a comfortable feeling and experience.
It's a spacious room with natural light, high ceilings, and good acoustics. It's divided into four different parts which can easily be adapted and profiled according to needs and requirements.
Section 1 – Stage with large LED screen for presentation and content
Section 2 – Corner with a standing table for presentation, debate, etc.
Section 3 – Lounge with sofa and armchairs for round tables, interviews, question time, etc. Digital screens for messages and branding.
Section 4 – Stage for a guest artist, DJ, cooking, demo, etc.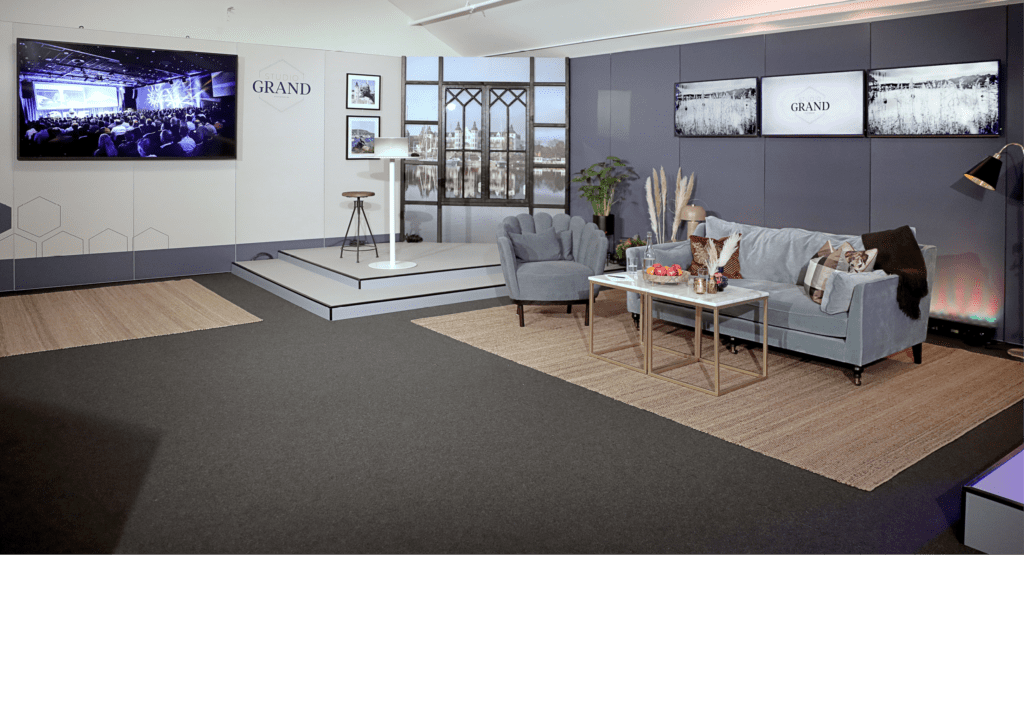 Scenography for your digital event
Studio Grand is built in an L-format and is a total of about 18 meters. It has good flexibility, and with different environments, you can vary during the digital meeting for a dynamic experience.
The environment differs from many other studios with inspiration from the archipelago and tradition combined with "strictly business". The scenography consists of design elements such as carpentry, brass details, paintings with a local connection, furniture & decor in a Scandinavian comfortable design, and a color scale that is consistently inspired by the sea, stone, sand, and earthy colors. The design can easily be changed for different purposes.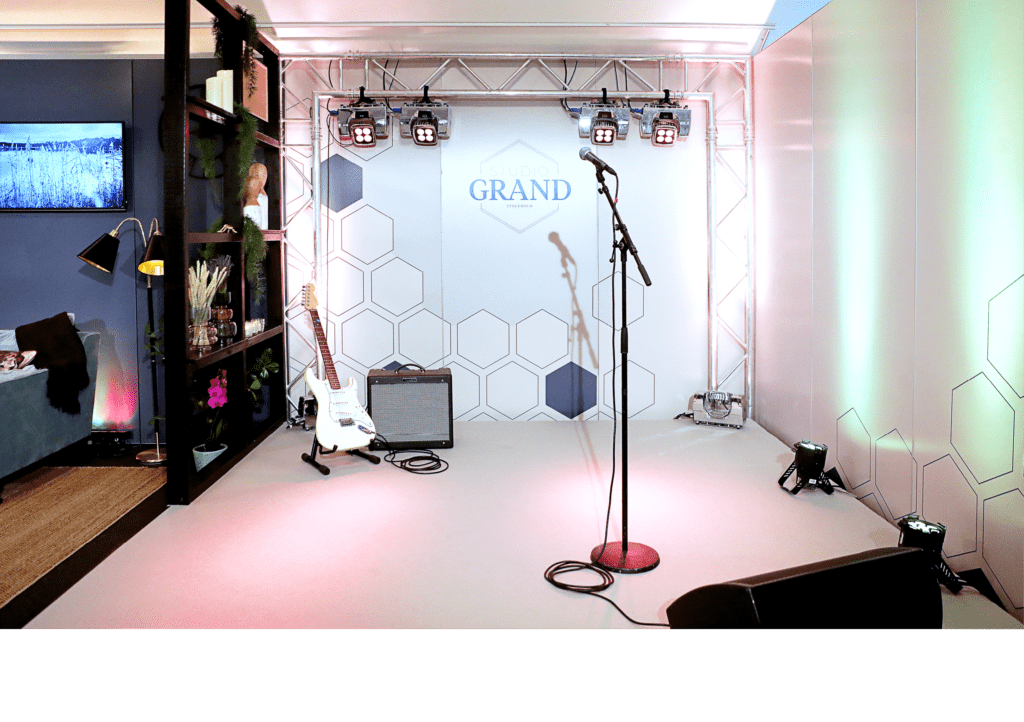 Technology for digital events
Streamed events require custom technology. Studio Grand contains all the technology needed for digital meetings and events; led screens, cameras, image mixers, support monitors, streaming technology, lighting, and sound for the studio environment, atmosphere, and entertainment. If you have your systems you want to work with, the studio is platform-independent, which means that we can use your favorite tool for digital meetings – Teams, Zoom, or other. You can also choose the video streaming platform – YouTube Live, Wowza, or other.