The Palace of Dreams
The Grand Hotel Saltsjöbaden is not any hotel. It is a place where dreams come true – now as well as at the royal inauguration in 1893.
Carefully cared for ages and paired with modern touches with a kitchen of the highest standard. In the 19th century, it was K A Wallenberg and his wife Alice who examined every detail, both construction and decoration. Today it is the staff who build the Grand Hotel Saltsjöbaden – always with the guests' best as the highest priority. Menus are tried to perfection, fluffy duvets are spread over the beds and bubbles lift over the beautiful Champagne terrace.
Countless guests have walked along Hotellviken: couples in love, conference attendees, spa visitors, wedding guests, families. All the time the water rolls in towards the beach. Some things never change.
We offer 137 hotel rooms, restaurant, 10 conference rooms, banquet hall, pool and spa. At the hotel is the Royal Swedish Sailing Society's harbor.
You are welcome too.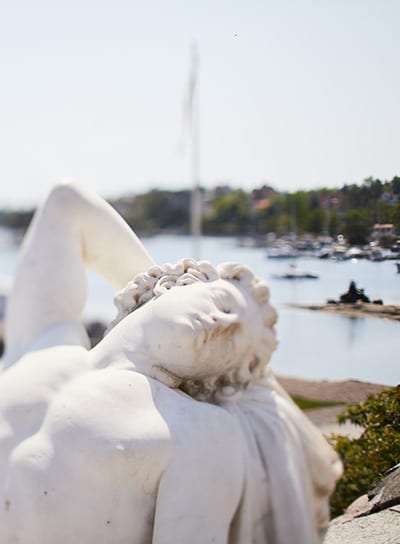 With inspiration from Monaco
Many hotels are just "hotels". The Grand Hotel Saltsjöbaden is something else. It's a grand place, it's dignity, it's tradition. It is not a concept created to attract in today's stress, it is more than that. The Grand Hotel Saltsjöbaden is an idea born in the 19th century in Monaco, a vision that became a reality through an architect's exquisite proposal for towers with domes and a number of driven businessmen. The Wallenberg family's desire to establish a Swedish Riviera has driven the area forward – a place where the hotel is now, as then, a sparkling crown jewel.
Our history