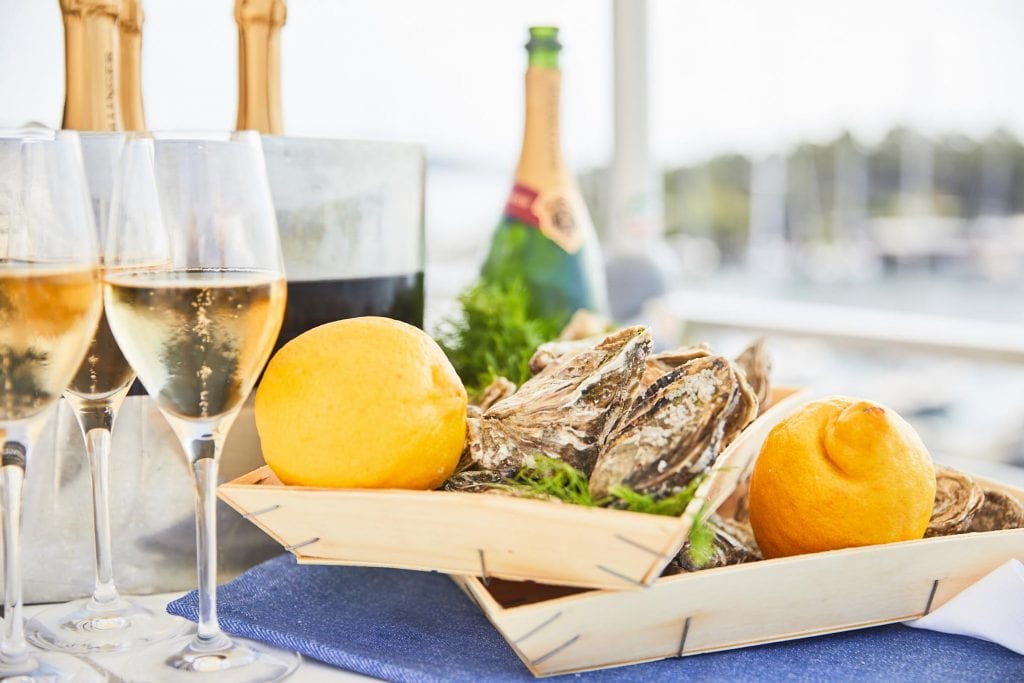 Breakfast lunch dinner
The first meal of the day. Snacks at 3 o'clock. Champagne in the room. Coffee in the conference break. A luxurious dinner. We at Grand Hotel Saltsjöbaden have been serving delicious meals for over a hundred years and we value every day and every hour to be at the top. The pizza in the Grand Café is as important as today's catch and the oyster in the French Dining Room – we make no difference.
More about our meals
A grand breakfast
Croissants, pain au chocolat, scrambled eggs, bacon, homemade tellicherry sausages. Our breakfast buffet contains everything possible spicy, hot and cold – and some more. Our morning breakfast cooks do their utmost to start your day in the best possible way.
See our breakfast menu
Enjoy today's lunch
Fresh fish, meat from Swedish farms, eggs from free-range Gotland hens. In our restaurant, only the best is good enough.
Welcome!
See our lunch menus
Dinner at the Grand Hotel Saltsjöbaden
Dinner at the Grand Hotel Saltsjöbaden
We are proud that our kitchen and restaurants hold a high standard. Our chef, the award-winning Jonny Johansson, leads the work in the kitchen. They place great value on giving customers new exciting tasting experiences.
Anyone wishing to dine at the Grand Hotel Saltsjöbaden is welcomed to the French Dining Room between Monday-Sunday 17-21:30.
Of course, even those who do not stay in the hotel are welcome to visit our restaurants.
See our dinner menu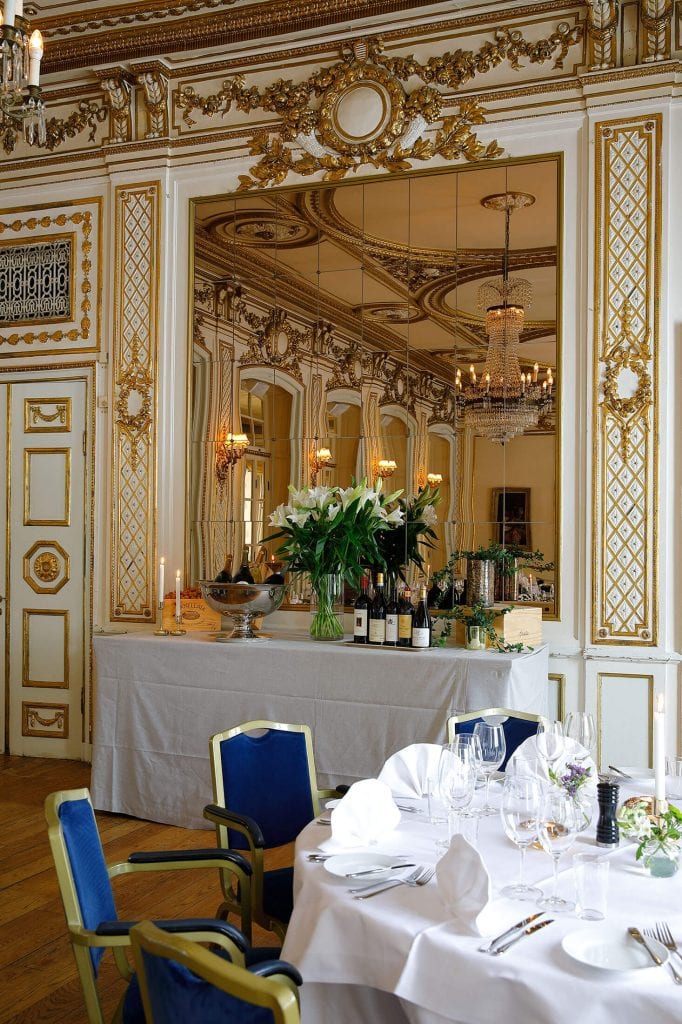 Great company, great opportunities
Clinking champagne, pleasant sorrel, soft napkins. Chairs pulled out, conversations flying over the table. High and low. Many people, clear flavors. We have created a specially composed menu for you that forms large parties and a powerful buffet for you for more than thirty people. Shrimp cocktail, ceasar salad, raw beef with herb mayonnaise, tomato salad with buffalo mozzarella – there is something for everyone. Of course, we use raw materials by season. Our head sommelier provides suitable beverage suggestions. It is just as important for us, as for you, that the meal will be perfect.
Big companies
Dining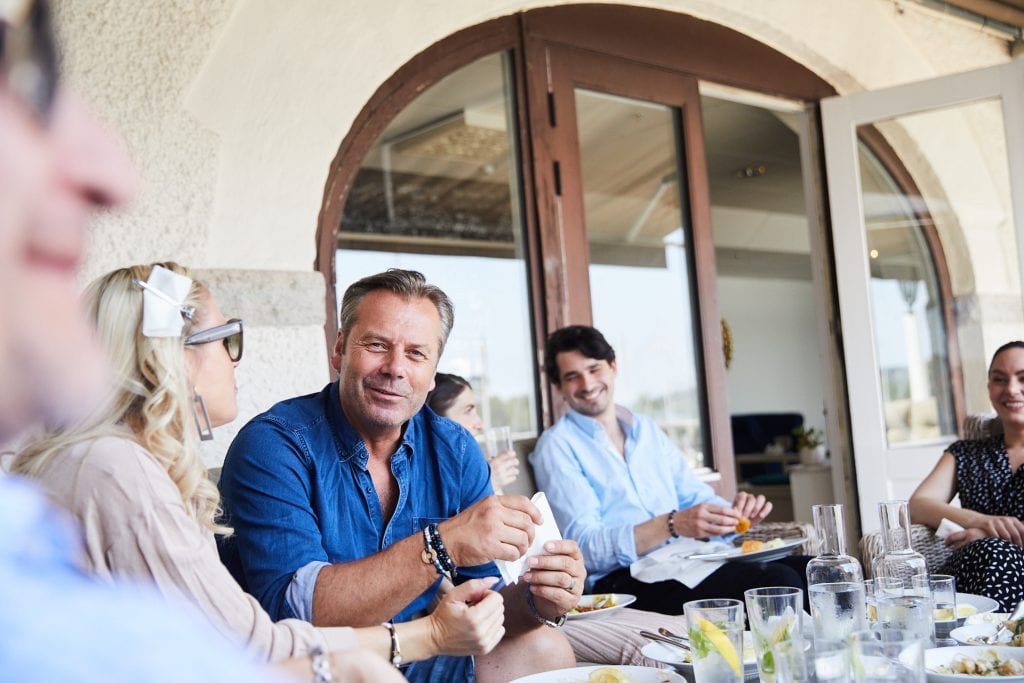 Grand Café
In the Grand Café restaurant, lunch is served. Enjoy food and drink on our beautiful outdoor terrace in our lounge sofas or have a drink at the bar while enjoying the wonderful sea views!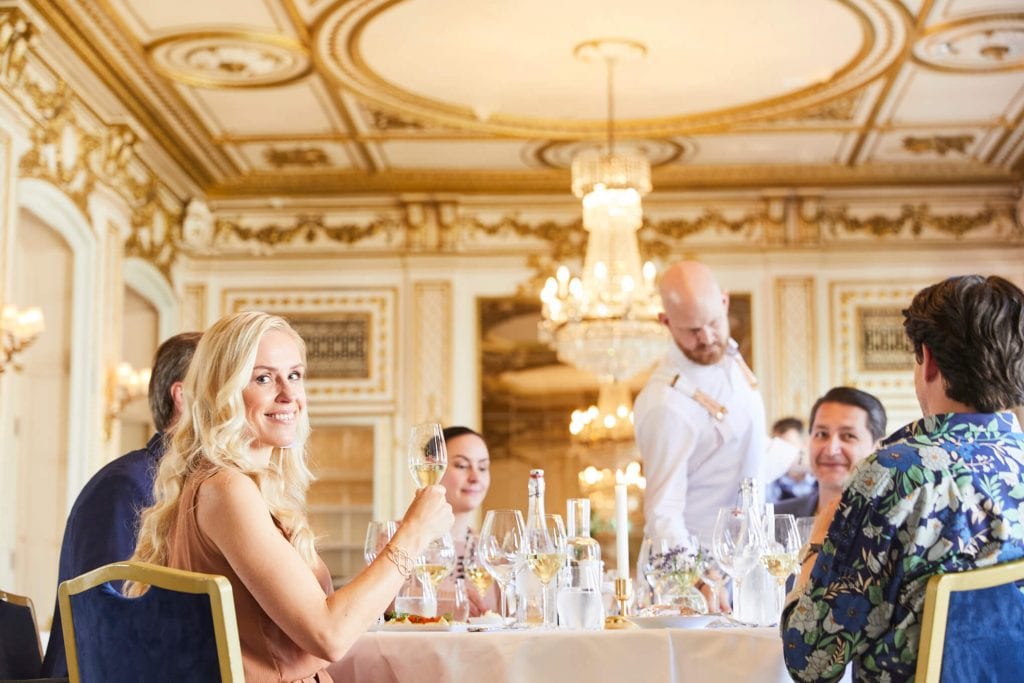 French Dining Room
Inspired by the French style, the hotel's founder K. A. Wallenberg and his wife Alice decorated the French Dining Room in the late 19th century. In the fancy dining room, many well-known people have celebrated through the ages.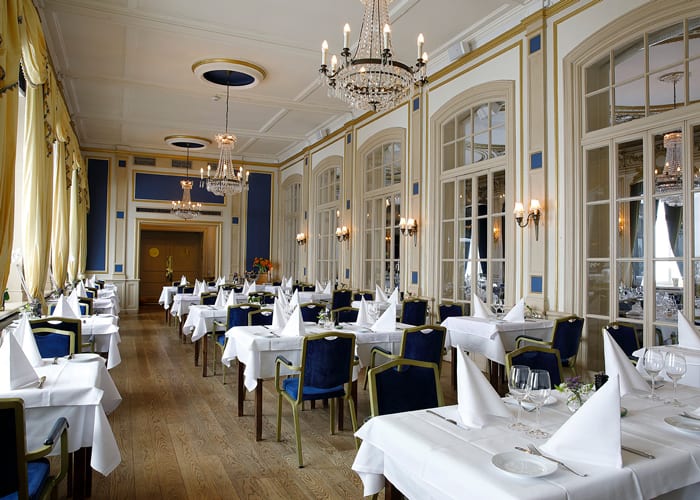 The veranda
The veranda with beautiful views of the water is both a banquet hall and breakfast room.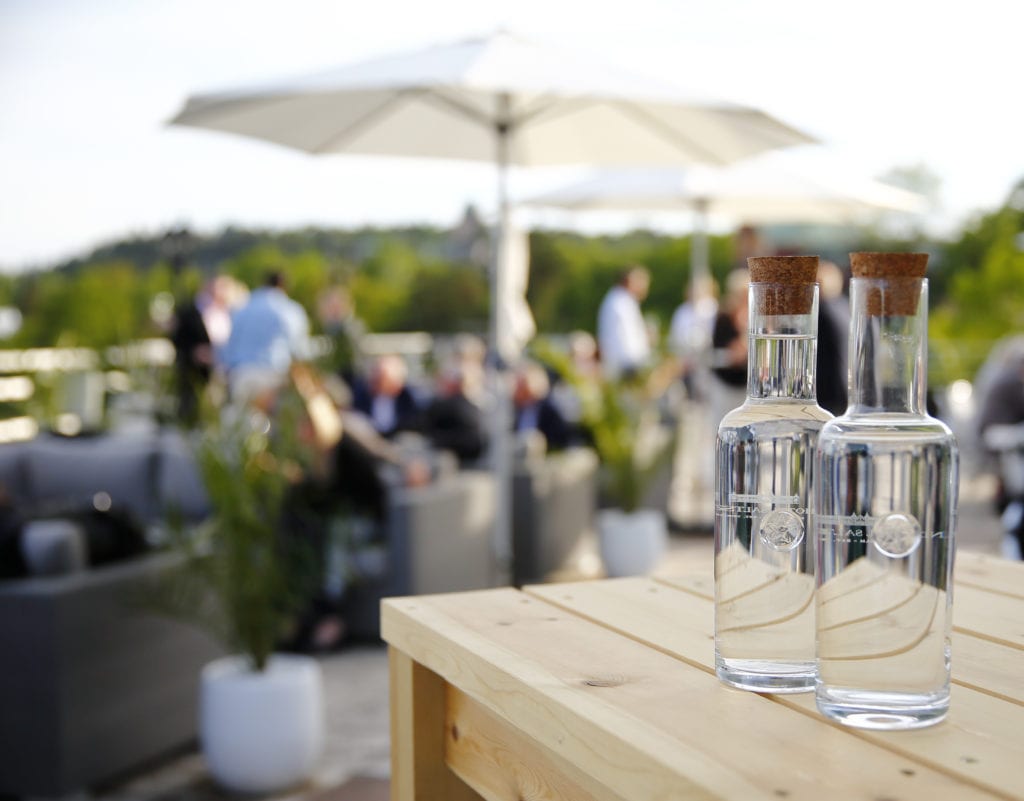 Champagne terrace
On the roof terrace you can enjoy something good in the glasses, oysters, meats, snacks and of course the fantastic view.