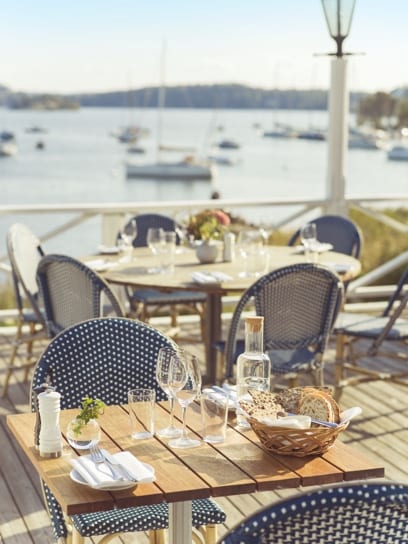 Conference Big & Beautiful
B& Bs can mean bed and breakfast, but here we rather refer to our ability to handle larger conferences in a smooth and elegant way. At the Grand Hotel Saltsjöbaden, there are those rare opportunities to handle larger meetings without the participants feeling settled in a congress hall. Up to 250 people can be accommodated in our cinema seating overlooking the waters of Hotellviken. All technology, including efficient darkening, is available. The effect of dealing with crucial issues in privacy and ending with a grand view is superior.
To the wallenberg hall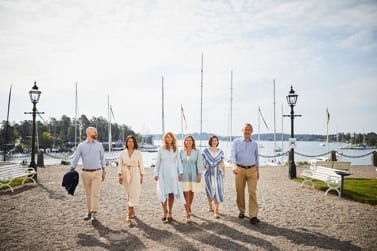 Discrete meetings and large conferences
This is how it looks: In one part of the hotel, an informal business meeting is held with a few participants in an intimate room overlooking the marina. In another part, an annual general meeting with 250 audience members is held, everything is turned down and big screen displays show stacked figures. At the same time, dinner appears in the French Dining Room. The welcome drink is being chilled on the Champagne Terrace, from where you look all the way to Ingaröfjärden's opening.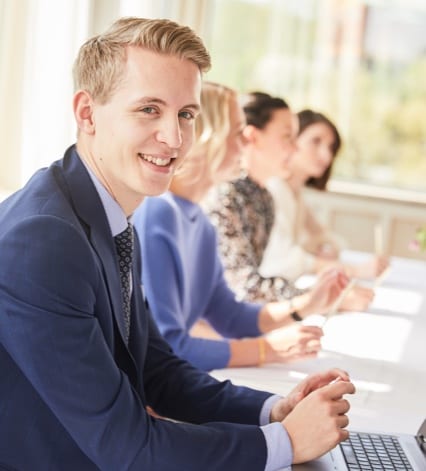 Nine conference rooms, nine opportunities
We have nine different conference rooms and conference rooms that can be furnished and customized according to your wishes. Cinema seating can be replaced with group furniture. Whiteboards, flipchart, projection screen, wifi … Everything needed is available. If there is anything you are missing, we will arrange it. If we know in advance, most things are possible.
Our conference rooms
Mysingeholm
Up to 100 people
Grönskär
Up to 140 people
Svenska Högarna
Up to 64 people
Understen
Up to 12 people
Wallenbergssalen
Up to 275 people
Kick off in Stockholm
Kick off in the archipelago
Everyone wants to get away sometimes – even during working hours. Why not invite colleagues to an uplifting kick off? During the day you do something wonderful together and then our stately Grand Hotel Saltsjöbaden is ready for a conference and a long evening together. How about a trip by RIB boat or a helicopter ride? Raise the sails together with an experienced skipper? Or, the group that really wants to work on collaboration, build a raft and compete with each other. The possibilities are many, the choice is yours.
More about kick-off about us