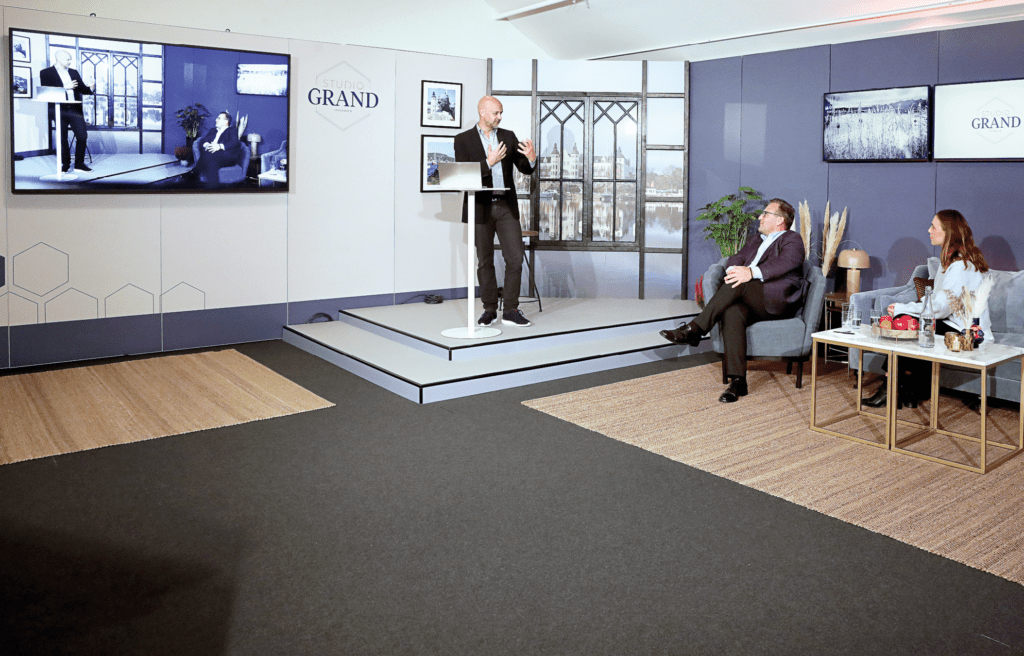 Studio Grand
We have what you need to stream your next digital meeting or event—created for modern meetings where experience and communication are in focus.
The studio's flexibility makes it easy to adapt to different needs and wishes, from the small presentation to full-scale streamed events. The environment is homely with a relaxing atmosphere with several different settings and sections that can be used with a dynamic content variation.
A unique environment
The seaside Queen
Maybe there is something in the air out here? Perhaps this peculiar environment from a bygone era, with its queen-like hotel located in a breathtakingly beautiful bay, still provides a healthy perspective on the todays problems. At least it's tempting to think so. Saltsjöbadsandan – The spirit of Saltsjöbaden, is a unifying expression of the will to respect each other's values ​​and to release principles in order to meet for the good of everyone. Not a bad idea as a basis for any conference – respect for each other and meet for the good of everyone.
Our History