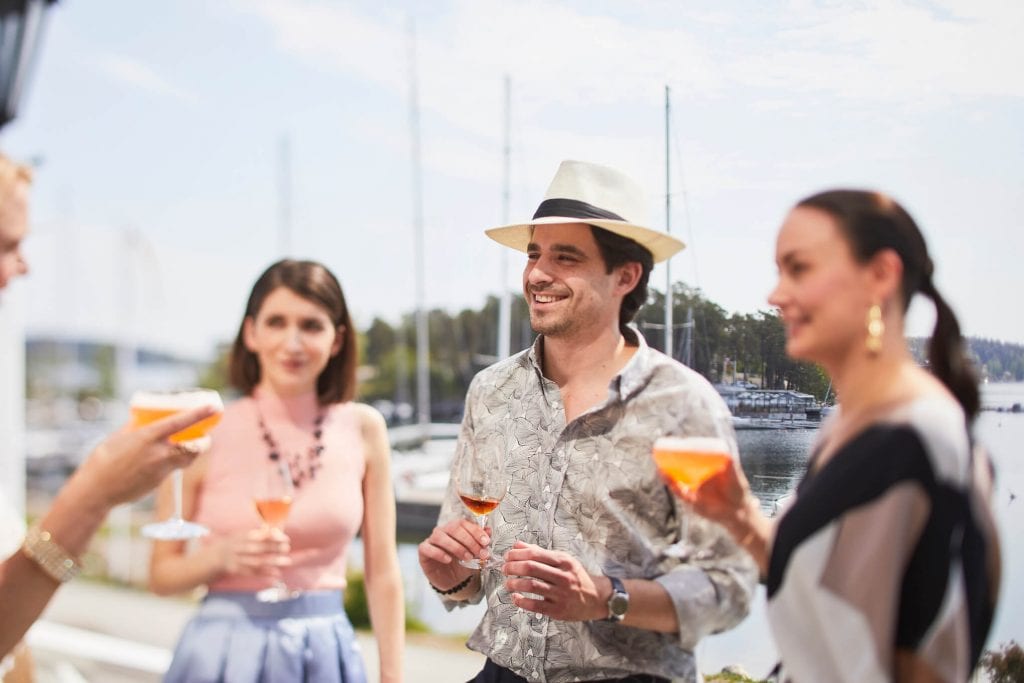 Events in Style
Clinking glasses, pleasant atmosphere, soft napkins. Chairs that are pulled out, discussions flying over the table. High and low. Many guests, great flavors.
Wedding, party, conference – we have it all!
Our head chef creates wonderful menus and of course we use seasonal ingredients. Our sommelier will suggest suitable drinks to you menu . It is as important for us as for you, that your event turns out perfect!
BOOK YOUR EVENT
Contact us and we will help you
Email us a few lines about what you plan, your thoughts, ideas and we will help you customize your wedding party or event.
BOOK HERE
Our party rooms
French Dining Room
Grand dining room with history in the walls and crystal chandeliers in the ceiling.
Long tables: 100
Round tables: 72
The veranda
Large windows with sea views.
Long tables: 60
Round tables: 48
Knuts Living Room
With comfortable seating areas, a Champagne bar and lovely ocean views Knuts Vardagsrum is the perfect gathering place for mingling or a pre-drink.
Champagne Terraces
With a fantastic view of the sea, it is the perfect place to celebrate something! The terrace is included when hosting an event in Wallenbergssalen, but can also be booked separately.
Wallenbergssalen
 A flexible and lovely hall for larger events. Set up a stage, furnish as you like, or turn the whole room into a dance floor.