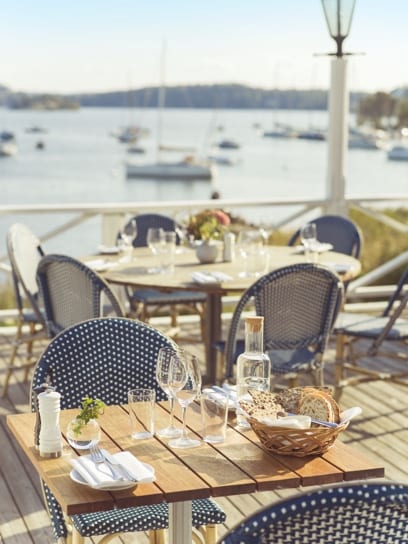 Majestic at Hotellviken
Gray, blue, black, crisp, flowing, grand, still. It rarely looks the same, but the Grand Hotel Saltsjöbaden always has the Baltic Sea water as a foundation. We offer 135 rooms, 9 conference rooms, banquet facilities, high-level restaurants, Grand Spa and a gym with a view of Hotellviken (the hotel bay). Our charming hotel, queenly majestic since 1893, is only twenty minutes from Stockholm city for those who drive. For those who prefer a quiet moment on the train, Saltsjöbanan takes about half an hour and the station is just a minute from the hotel entrance.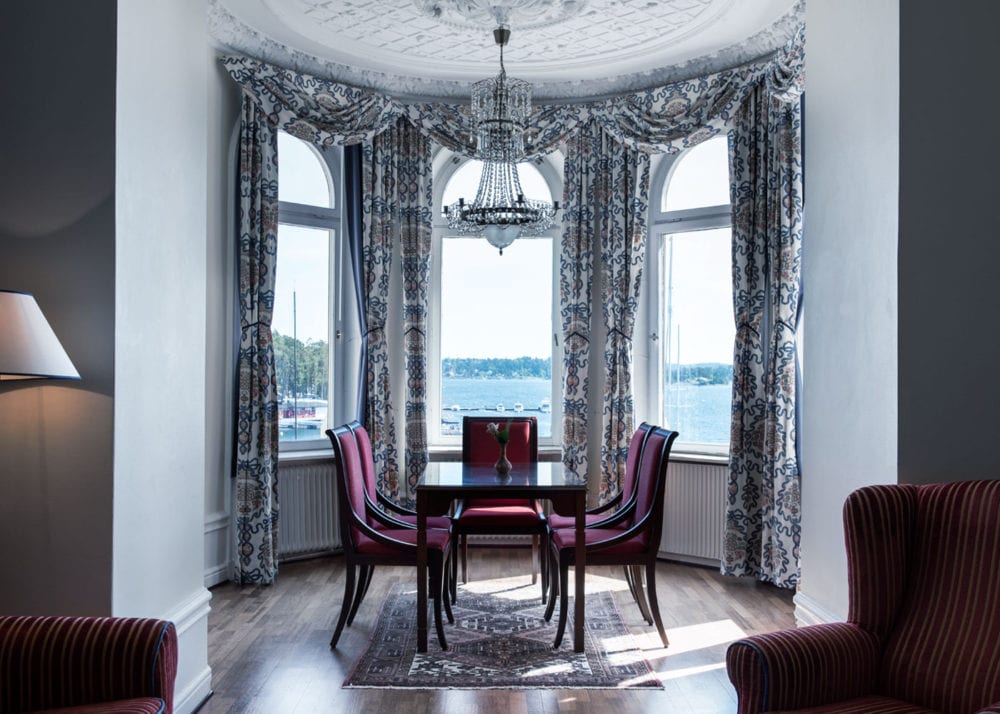 A room for you
Whether you choose our Frank Sinatra Suite, named after the singer's visit to the hotel in 1953, or a double room, we want you to get a feel for our high ambitions. All of our rooms are tastefully and classically furnished and our guests can enjoy satisfying bath products from Rituals. Our superior rooms have a bath and most have a balcony. We are happy to help you choose the right kind of room. The reception is of course manned 24 hours a day – we are always there to help you.
Gift vouchers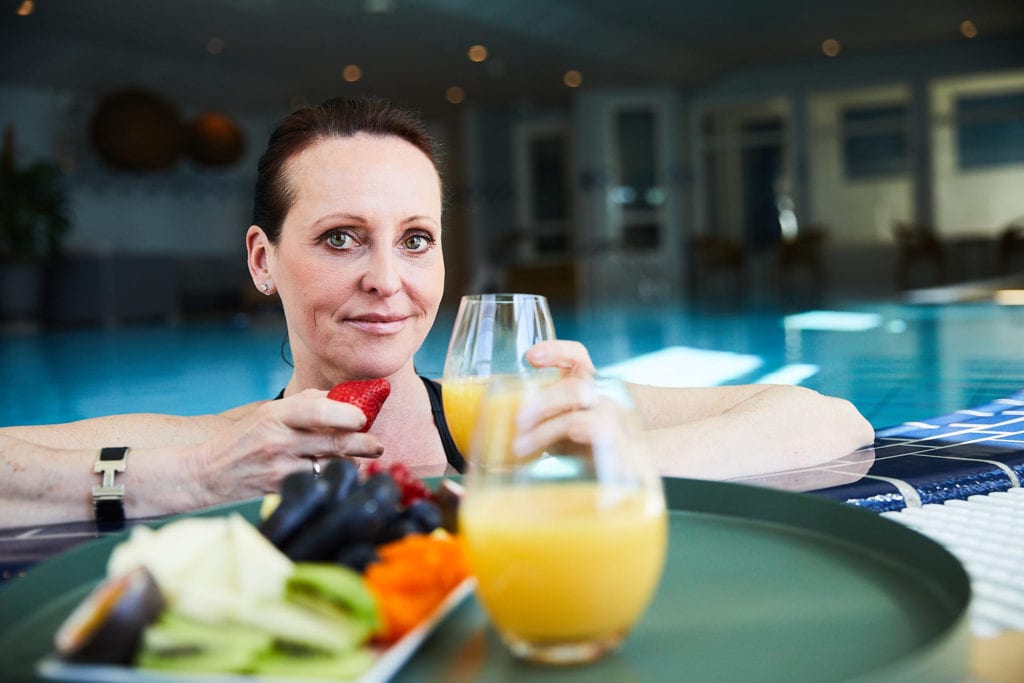 A special gift
Wondering about what to buy as a present for that birthday or for the bride and groom? We have the perfect opportunity: Gift certificate at Grand Hotel Saltsjöbaden. Whether you want to spend a whole weekend or an entrance to our Grand Spa, we can arrange it. For those who appreciate good food, we are happy to present a gift card for dinner in one of our restaurants. Imagine, what a thoughtful gift, to have your very own moment under the crystal chandeliers in the French Dining Room and enjoy a tasty meal prepared by our award-winning chef. With us, all gifts are possible.
Order gift card